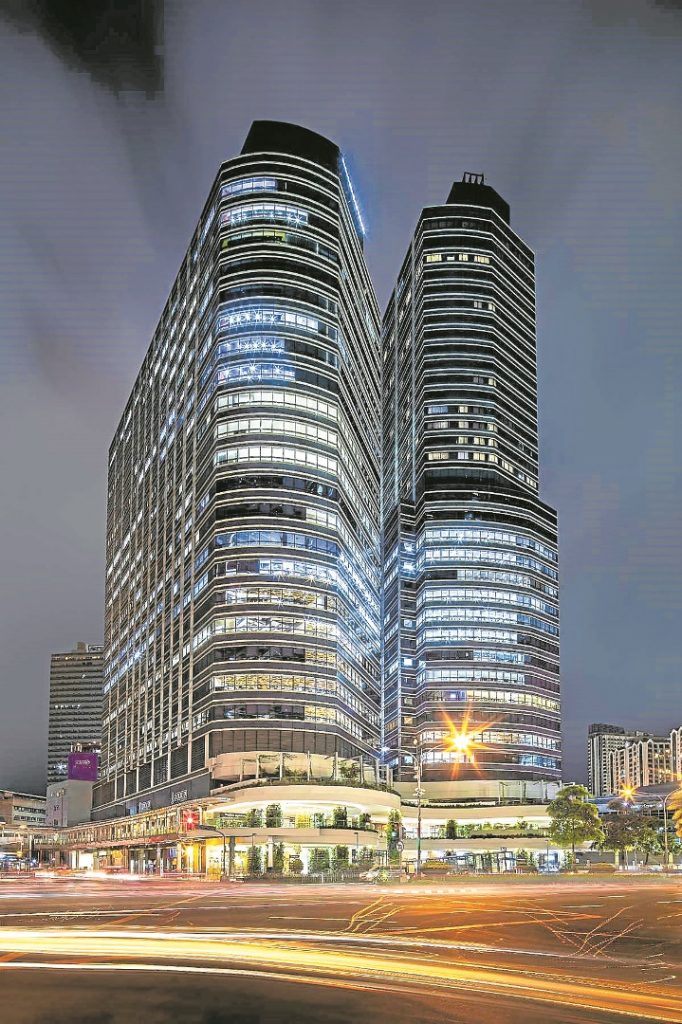 A year after debuting on the local stock exchange, real estate investment trust (REIT) first-mover AREIT Inc. announced that it was on track to achieve carbon neutrality by the end of the year as it committed to attain net zero greenhouse gas emission by end-2022.
From an initial public offering (IPO) price of P27 per share, the share price of Ayala Land-sponsored AREIT closed on Friday at P36.95 per share, representing a 36.85-percent appreciation.
"We are grateful to our regulators for paving the way for REITs in the Philippines. It has been a meaningful journey for AREIT as we have taken bold steps to introduce a new equity instrument into the market and educate local investors. We are glad to have demonstrated through AREIT the benefits of investing in REITs and its contribution to fueling real estate development," AREIT president and chief executive officer Carol Mills said in a disclosure to the Philippine Stock Exchange on Friday.
Delivering on its commitment to its shareholders, AREIT has declared dividends on a quarterly basis since its listing.
For 2020, it declared a total of P1.32 per share, slightly higher than its REIT plan projection. Last May, AREIT declared dividends of 42 centavos per share for the first quarter of 2021.
On Thursday, its Board of Directors approved the declaration of dividends amounting to 44 centavos per share for the second quarter of 2021, bringing the total dividends to 86 centavos per share year-to-date. The cash dividends will be payable on Sept. 10 to stockholders of common shares as of Aug. 26.
Factoring the share price appreciation and the dividends paid, AREIT has provided investors with a total return of 12.6 percent as of end-2020, and 41.3 percent year-to-date.
Earlier this year, AREIT released its maiden integrated report which was prepared in accordance with the international integrated reporting framework developed by the International Integrated Reporting Council.
The report follows sustainability indicators set by the Global Reporting Initiative standards, Sustainability Accounting Standards Board and Task Force on Climate-related Financial Disclosures. It has outlined measures to ensure safety of its properties and personnel amidst the pandemic, as well as high standards of environmental, social and governance practices for all stakeholders.
"AREIT endeavors to deliver site resilience, pedestrian mobility and connectivity, resource efficiency and local economic development through its commercial properties," the company said.
The REIT pioneer added that it was on its way to achieving carbon neutrality by year-end while targeting net zero emission by end-2022 for its current buildings, contributing to Ayala Land's carbon neutrality in the same year.
Reflecting the Ayala group's confidence on the local economy despite the ongoing pandemic, AREIT was cited as a result of sponsor Ayala Land's "long-standing desire to create a new equity instrument for local investors to invest in high-value commercial real estate while enabling the company to reinvest capital in the country."
Ayala Land initially seeded AREIT with three grade A office assets located in the Makati central business district: Ayala North Exchange, McKinley Exchange and Solaris One.
In September 2020, AREIT acquired the Teleperformance building in Cebu and last January 2021, it acquired two additional assets, specifically the industrial lots in Laguna Technopark and The 30th in Pasig City.
Since its IPO, AREIT has grown its gross leasable area (GLA) by more than 50 percent to 344,000 square meters, equivalent to P37 billion in total value of assets under management.
Last June, AREIT and Ayala Land executed the deed of exchange on a property-for-share swap transaction for P15.5 billion worth of additional commercial assets.
From a GLA of 152,000 square meters when it started, AREIT's portfolio is slated to grow by more than 70 percent to 549,000 square meters. This will bring the value of its assets under management to P52 billion. The property swap transaction is expected to be completed within the second half of the year.