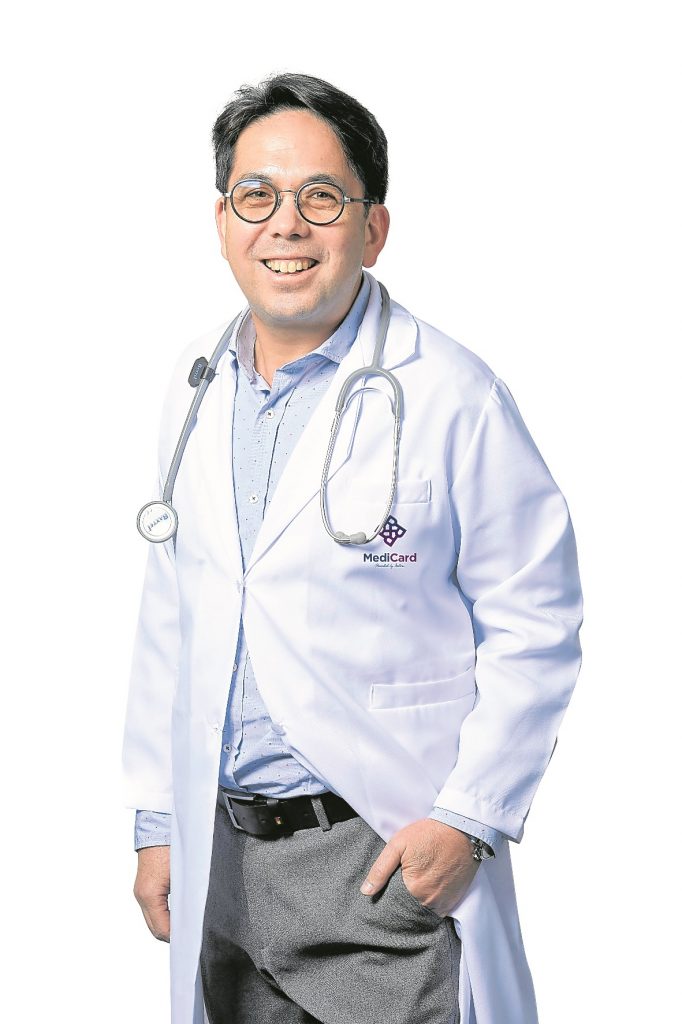 A new increase in COVID-19 cases in the Philippines and across the world once again distresses health-care systems.
As daily cases rise to dangerous levels, largely because of the fiercer Delta strain of the coronavirus, health workers are bracing to relive their experiences during past surges—countless hours on duty as their hospitals reach full capacity and can do nothing but turn some COVID-19 cases away.
A few days after we backslid into the strictest level of the community quarantine, many netizens have now encountered countless appeals for aid on social media from patients and their loved ones dealing with huge medical bills. The treatments, after all, do not come for free.
Understanding deeply the limitations of the local healthcare system and the challenges endured by the Filipino people in this longsome battle, leading health maintenance organization (HMO) MediCard Philippines Inc. has sought to address our pandemic burdens with measures covering areas such as prevention, detection and even reintegration.
"We understand how the pandemic has affected many lives and, as an HMO, we feel the urgency to act really fast," said Dr. Nicky Montoya, president of MediCard, referring to the company's ability to add COVID-specific services just days after it hit the country. "We need to give value-added service to our clients at the time they need them most."
Delivering the right information to people is among MediCard's thrusts, especially since the pandemic has coexisted with an infodemic, or the spread of misleading or false information about the coronavirus on various platforms. To help clients distinguish between false information and the truth, MediCard has organized information dissemination campaigns on COVID-19, tapping experts to respond to people's concerns via webinars.In the important project of beefing up testing in the Philippines, MediCard has seen itself as an active player. It has offered COVID-19 tests at affordable price points and designed processes adapted to the lifestyles of hard-driving workers and even stay-at-home groups.
With FINA Ag SARS-CoV2 Antigen Screen Test, clients get highly accurate results through a fluorescence immunoassay machine. This does not just give you a positive or negative result, but a quantitative reading of your viral load. You can also order the Antigen Rapid Immunoassay (ARIA) COVID-19 Ag Test, a kit that is FDA-approved for home use. Each kit comes with a QR code that links up to a Zoom meeting where an assisting medical professional awaits.
"Onsite or home-service laboratory/diagnostic tests were also introduced to clients," added Dr. Catherine Jimenez, the company's medical director. "Our Medicard Lifestyle Center and Medicard Santa Rosa became RT-PCR specimen collection centers in partnership with Safeguard DNA Diagnostics."With in-person consultations posing increased risk of transmission not only among patients but among nurses and doctors as well​, MediCard provided a safe alternative through maximizing today's technology.
Jimenez explained: "…[W]e expanded telemedicine options by providing our own telemed services to include specialist consultation from accredited providers and partnering with other telemed providers ."
Telemedicine allows members to get medical consultations from MediCard's roster of medical professionals at their own convenience. HMO partners like MyPocketDoctor and Eva Digital Clinic also provide 24/7 consultation.
MediCard developed MediCard Access Express or MACE App into a very helpful tool in the new normal. Through the free app, members can view their health plans, request consultations and obtain authorization for lab tests. It is under constant development to meet clients' changing demands.
Finally, both members and nonmembers may now order products from MediCard Pharmacy online. Just by going online, you can purchase medicine and get it delivered to your doorstep.
"The second wave saw the limitation of our health-care system whereby hospitals were on full capacity and a long line of COVID cases waited in line in ERs and in makeshift shelters outside of hospitals," recalled Montoya. "To help address the growing concern, the Tele Home Care service was initiated. Patients were monitored and managed via telemed consults by internists."
This new program provides teleconsultation and monitoring services to symptomatic COVID-19 positive clients. This demographic covers some 96 percent of current cases in the Philippines. Together with asymptomatic cases, they are often advised to self-isolate at home instead of getting confined. Tele Home Care gives them peace of mind as they heal with assistance from knowledgeable companions.
We understand how the pandemic has affected many lives and, as an HMO, we feel the urgency to act really fast. We need to give value-added service to our clients at the time they need them most.

Dr. Nicky Montoya, MediCard president
If you test positive for COVID-19, just go to the MACE App so a doctor can endorse you to Tele Home Care. Vital signs self-measurement using a personal pulse oximeter, thermometer and BP apparatus is monitored regularly by nurses, who would call patients for any abnormal reading. As with hospital care, a doctor will "make the rounds" virtually at regular intervals.
Seeing vaccination as a crucial component of the COVID-19 response, MediCard has been supporting the government's effort to get as many people jabbed in the shortest possible time.
"To help in the government's vaccination program, Medicard medical teams were provided to partner with various [local governments] for vaccine administration services," explained Montoya. "Acquisition of COVID-19 vaccine for employees, dependents and members was also initiated through a private sector consortium."
Members have so far appreciated the value of all the options MediCard has implemented to help them manage their emergent needs, Jimenez said. "Clients have seen the value of these add-ons. They have joined and participated in our webinars, joined our vaccination drives. There is also a huge increase in the use of telemedicine and our MACE app."
While adding new and relevant services over the course of the pandemic, MediCard has not turned its back on its role of supporting clients through the huge financial toll of COVID-19. Seeing how crucial its help has been to members stricken with the infection, it continues to enjoin more Filipinos to enlist with an HMO.
"It is good to have something that could help you especially with high, unpredictable medical costs when you get sick or when one or a loved one is faced with a medical emergency," Montoya said. "Having a reliable health provider also makes it easier for individuals, families or companies to access care, may that be checkups, tests or preventive care especially during these times."