Toyota Motor Philippines Corporation (TMP) has inaugurated its P4.7-billion logistics hub in Batangas, which can store up to 4,500 imported units at a time, freeing up space in its facility in Laguna to store locally produced cars.
TMP said in a statement on Friday that it inaugurated its Batangas Vehicle Center (BVC), about six kilometers away from the Port of Batangas, so the company can receive imported vehicles faster. It will employ 1,123 employees, consisting of regular workers, support personnel, and outsourced manpower.
The 32-hectare facility, which uses an RFID-tagging technology for real-time vehicle tracking, has an annual capacity of 160,000 units. Main vehicle preparations can also be done here, including washing, standard accessory installation, inspection, and vehicle maintenance.
Since this will be used to store Completely Built Units or imported vehicles that enter the country already built, TMP said the existing vehicle center in Santa Rosa, Laguna would be dedicated to locally produced units.
TMP Chair Alfred V. Ty said the Laguna facility currently supports the livelihood of up to 40,000 Filipinos.
"With the establishment of the BVC, the Santa Rosa Vehicle Center will be dedicated to the growing completely knocked down (CKD) Vios and Innova models that will cater the increasing customer demand for proudly locally made Toyota vehicles," the statement read.
CKD units refer to vehicles that are brought into the country for local assembly.
The massive investment in the logistics hub was commended by Trade and Industry Secretary Ramon Lopez.
"We commend Toyota for streamlining its logistics operations as it poses an opportunity to expand local manufacturing capacities," Lopez said in his speech during the inauguration.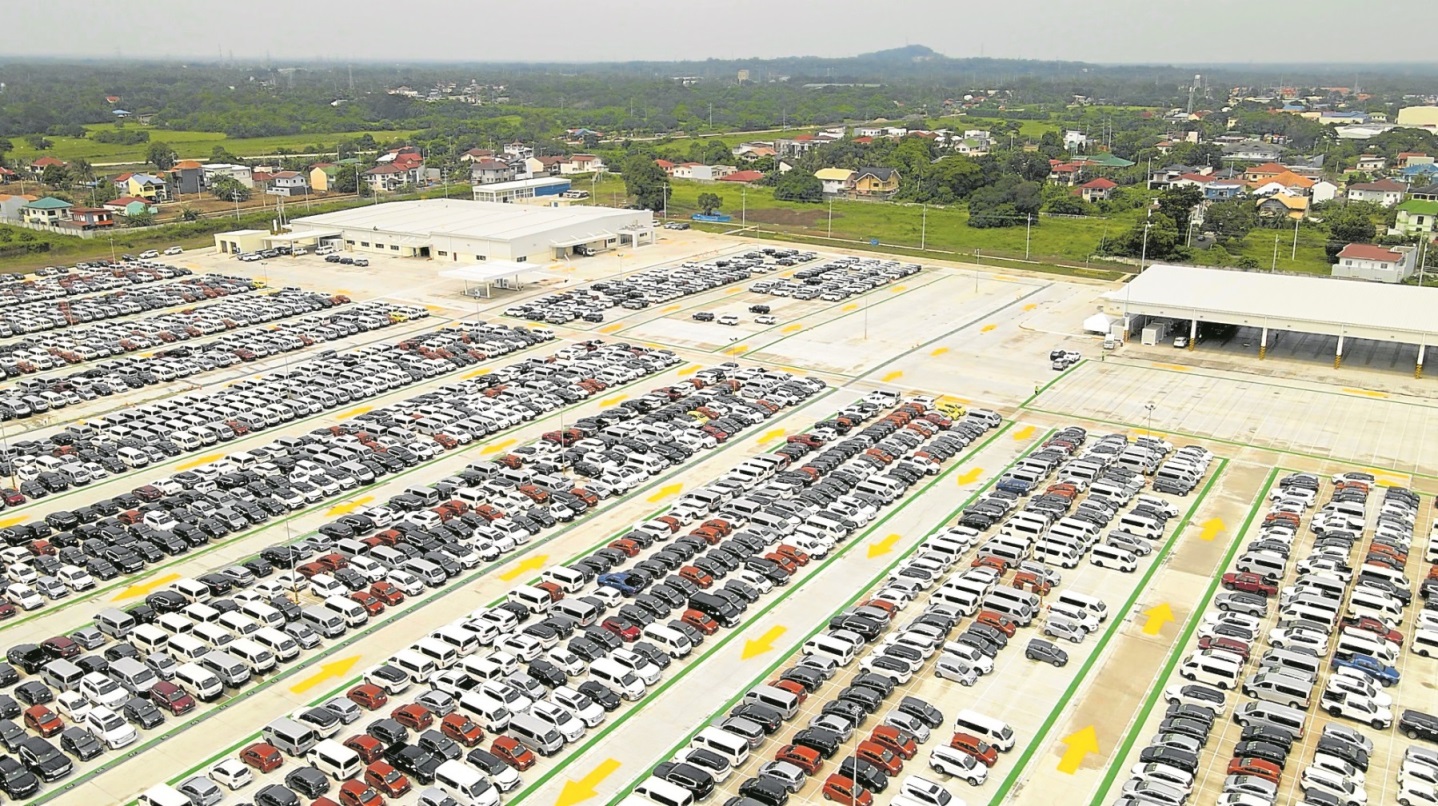 The inauguration came at a time when the local auto industry is on its way to recovery, as its sales have risen to almost match the sales before the COVID-19 pandemic hit the country in March 2020.
"In the first half of 2021, the automotive market recovered to 72 percent of pre-COVID levels and continues to show an encouraging upward trend. TMP maintains its market leadership with a share of over 40 percent, putting us squarely on the path to 20 consecutive years of the tripple crown – marking leadership in passenger car, commercial vehicle and total vehicle sales," Ty said.