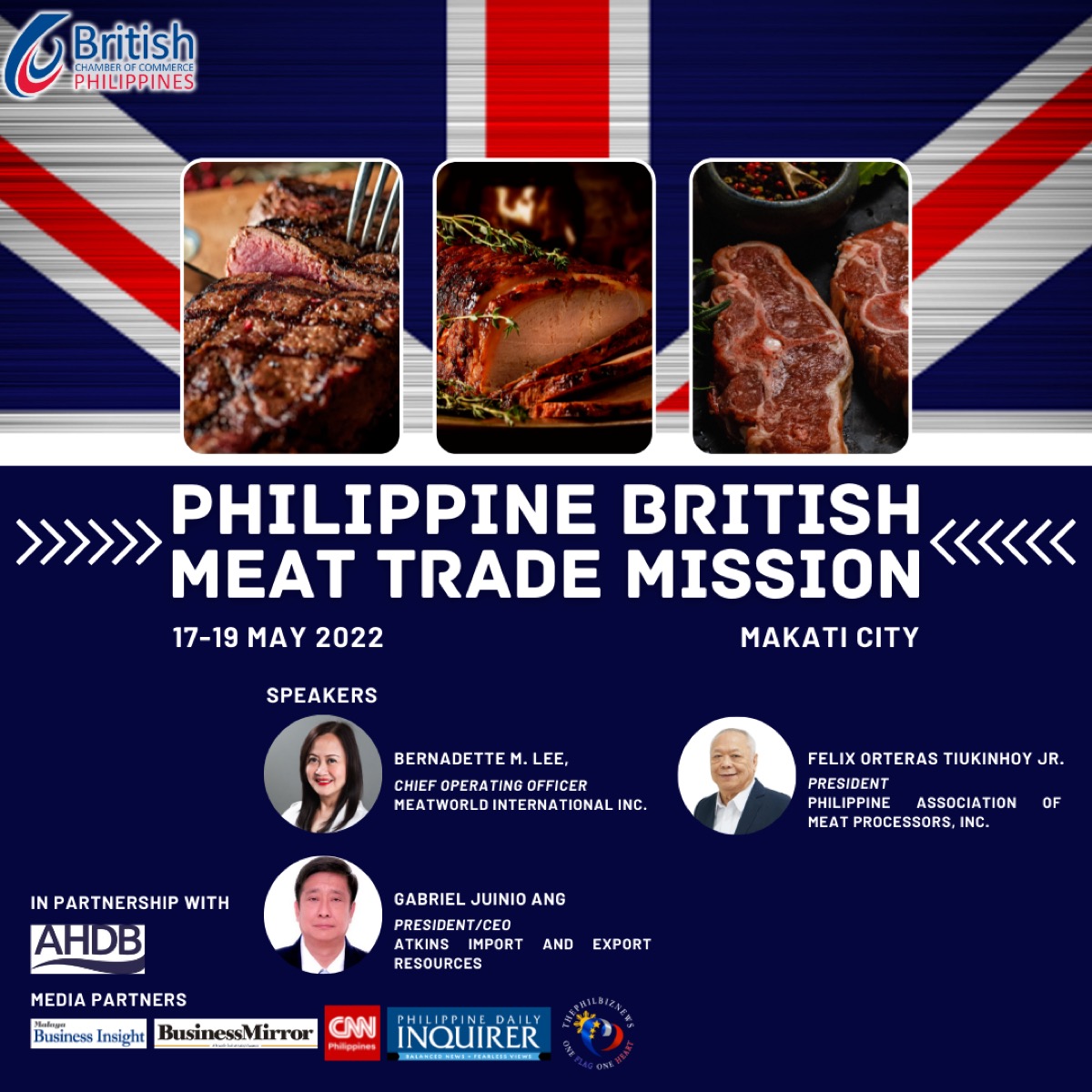 The British Chamber of Commerce Philippines (BCCP) will be leading a three- day British Meat Trade Mission on 17-19 May 2022 in partnership with the UK's Agriculture and Horticulture Development Board (AHDB) at Dusit Thani Hotel, Makati City.
The Mission will be attended by a delegation of nine (9), British meat traders and suppliers with the objective to meet key Philippine importers and distributors. The event will also offer British delegates the opportunity to explore the local meat industry, discover business and market opportunities that exist and help establish long-term partnerships with their Philippine counterparts.
Event highlights will include a market briefing presented by the Department of Agriculture' Bureau of Animal Industry and a panel discussion with meat industry leaders together with the Philippine Association of Meat Processors Inc (PAMPI). The said Mission will include the following highlights:
Market Briefing;
Business-to-Business Matching;
Cooking Demonstrations and Gin Bartending Sessions; and lastly
Market Visit to Marikina Wet Market, Meat-cutting plant, cold storage facility and retail outlet.
As part of our efforts being the leading advocate of the passage of game-changing economic reforms, the Chamber will continue hosting timely events such as Trade Missions to highlight the Philippines' long-term economic growth prospects and investment opportunities to UK investors.