Looking for ways to meet diverse customer demands? Get to know these top personality-driven consumers dominating the market this 2022 and see how your business can adjust sales and marketing strategies based on their needs.
Research group EuroMonitor International says consumers are influenced by a slew of factors—from online product reviews, convenient shopping platforms to core brand values—which companies must pay attention to should they want to strengthen customer relationships and attract wider audiences.
In its "Understanding The Path To Purchase 2022: Global Consumer Types" report, EuroMonitor analyzed and classified consumer attitudes into the following:
Secure Traditionalists (18 percent), Undaunted Strivers (16 percent), Balanced Optimists (14 percent), Empowered Activists (14 percent), Cautious Planners (13 percent), Impulsive Spenders (10 percent), Minimalist Seekers (9 percent) and Conservative Homebodies (6 percent).
The results were from a monthlong survey beginning January, which monitored the buying journeys of over 1,000 consumers, aged 15 to 74, from 39 countries.
The study monitored behavioral indicators like tech usage, marketing influences and individual aspirations. The goal was to equip businesses "with the right insights to creatively target customers."
What attracts consumers
Among the pack, Secure Traditionalists, Cautious Planners and Minimalist Seekers are often resistant to impulse buys and usually stick to their essential purchases and predetermined shopping lists.
Bargains, secondhand products, longevity, low prices and discounts and simple shopping experiences are what attract these types of consumers.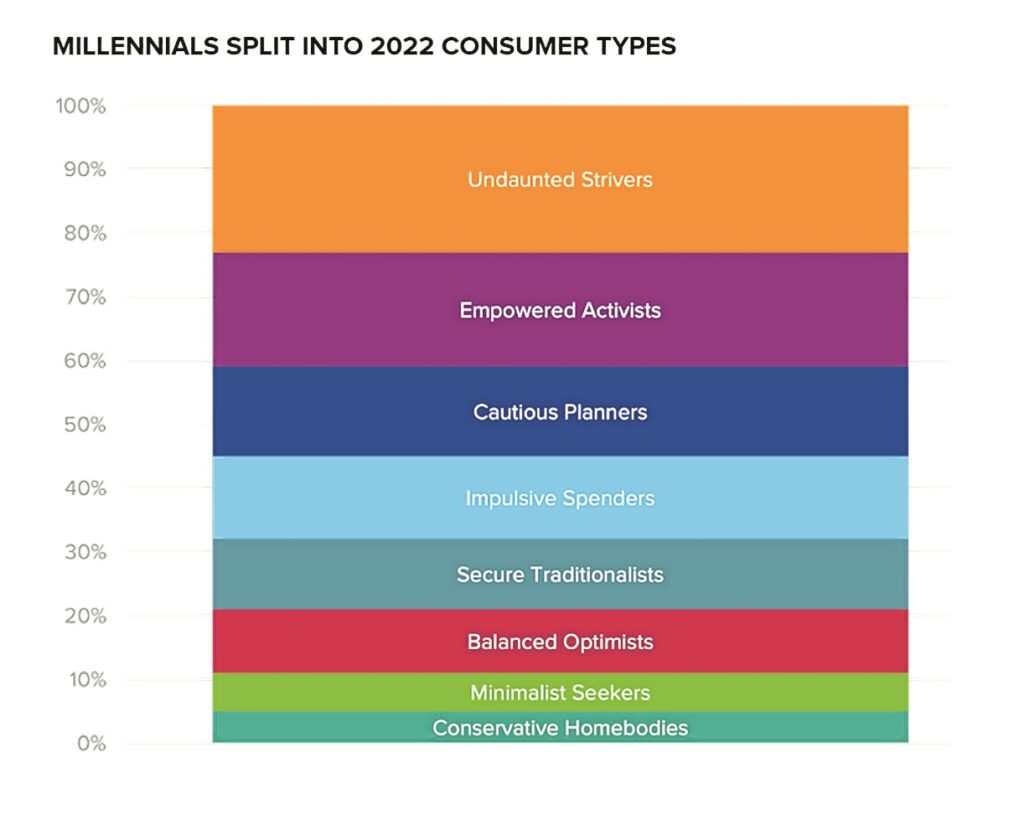 On the opposite side are Undaunted Strivers and Impulsive Spenders, who seek personalized and tailored shopping experiences from niche, luxury and high-quality brands.
These heavy online shoppers follow the latest social media trends and enjoy seamless omnichannel or multiplatform retail experiences.
Balanced Optimists and Conservative Homebodies are influenced by their need for family time and balanced work-life boundaries, making them prefer quick and convenient shopping.
Bargain hunters
Often cautious with their spending, what charms these consumers are bargains and discounted products that enhance personal well-being and self-care, or facilitate time spent with family and friends.
Empowered Activists identify themselves as consumers who "have the power to affect change" while advocating for issues like climate change and political justice.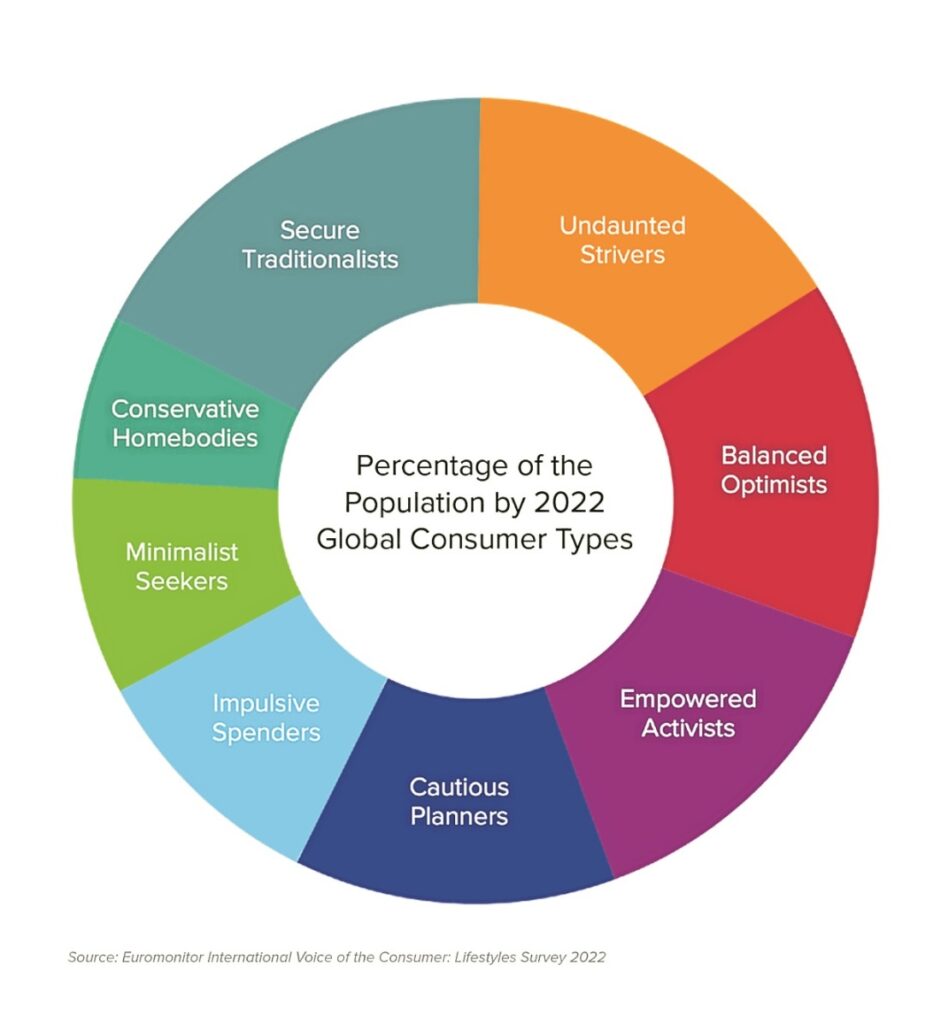 Some empowered activists (40 percent) are vocal on social media, while others (20 percent) will boycott companies that do not share their social or political beliefs.
These consumers, like the Minimalist Seekers, are loyal to brands, which produce "clear product labels that promote green, sustainable and eco-conscious features" and competitively priced products.
All eight consumer types were consistent with those monitored in past annual reports authored by EuroMonitor's Head of Consumer Insights Lisa Holmes. —BY ZAIRA DELA CRUZ