Ajinomoto Philippines Corporation introduces new paper packaging for its flagship product
AJI-NO-MOTO® Umami Seasoning has been enriching Filipino dishes with umami goodness for the past 60 years, and has become their favorite partner in the kitchen. As it continues to be part of families' delicious meals, Ajinomoto Philippines Corporation (APC Group) is now focused on also becoming a champion of sustainability, rolling out the APC Group Sustainability Roadmap that establishes it as a "solution-providing group of companies for food and health issues in 2030."
"With Ajinomoto products manufactured with sustainability in mind, the company empowers consumers to practice sustainability right from their kitchens. Our roadmap will help us immensely as we also align our environmental, social, and governance (ESG) goals to continuously improve our business and make it future-ready."

Ernesto Carlos, Chief Sustainability Officer – Ajinomoto Philippines Corporation
According to MassChallenge, a global startup accelerator, focusing on ESG goals can help companies like APC Group directly contribute to industry resilience and collaboration, and participation in climate change action through "a well-rounded approach to corporate sustainability inclusive of four pillars: Social, Human, Economic, and Environmental."
One of the main components of the APC Group Sustainability Roadmap in plastic reduction is its shift to paper packaging. The launch of AJI-NO-MOTO® Umami Seasoning 45g in paper package is a tangible effort of APC's commitment for zero plastic waste by 2030.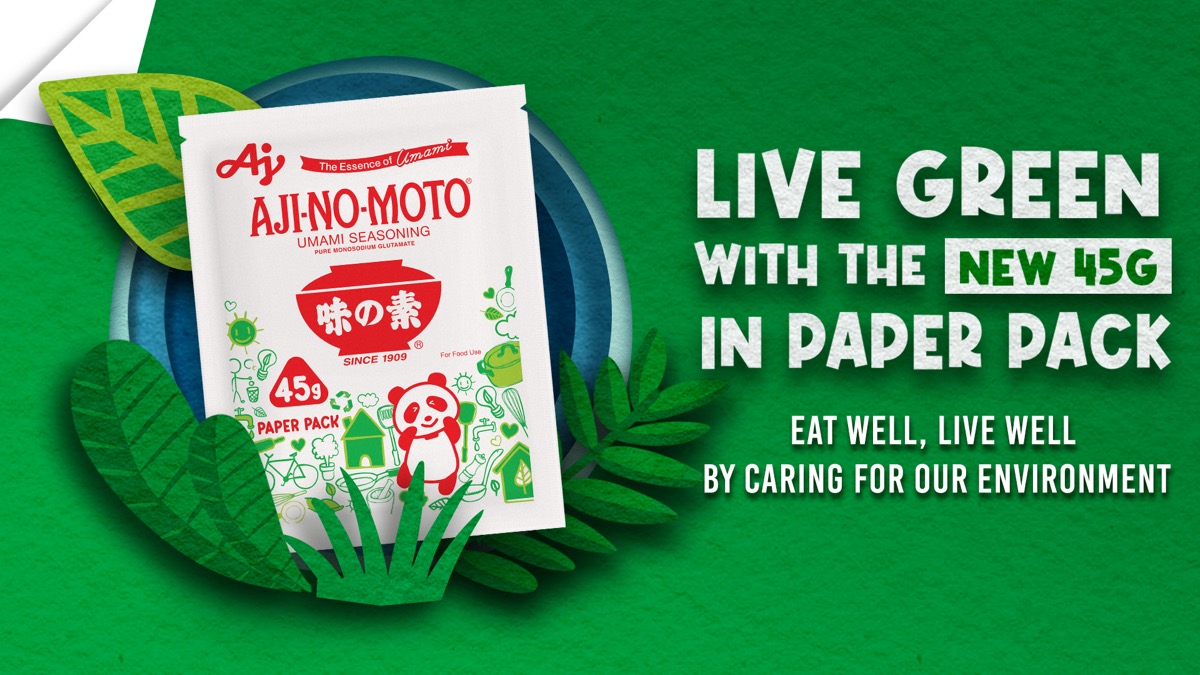 The new AJI-NO-MOTO® Umami Seasoning 45g is made from a natural and renewable paper material that can be planted, grown, harvested, and replanted, the new packaging gives consumers an alternative to plastic. The paper that the APC Group uses is certified by the Forest Stewardship Council (FSC), a leader in sustainable forestry.
Working with like-minded organizations, APC Group has officially joined the Philippine Alliance for Recycling and Materials Sustainability (PARMS) as investing partner as part of its efforts to achieve the global goal set by Ajinomoto Co, Inc. (AJICO): to reduce overall environmental impact by 50% by 2030.


PARMS is a multi-stakeholder coalition anchored on spearheading holistic and comprehensive programs to increase resource recovery and reduce landfill dependence. In January 2020, PARMS and its stakeholders launched Zero Waste to Nature Ambisyon 2030, which has also been translated into a roadmap to eliminate plastic waste pollution through Circular Economy and Sustainable Production and Consumption best practices.
To reduce its energy consumption, APC Group has partnered with Meralco-owned solar company Spectrum and installed 2,232 solar panel modules at Ajinomoto's factory in Guiguinto, Bulacan, to generate approximately 1,331,500 kilowatt-hours of energy per year that can offset around 865 metric tons of carbon dioxide. This is equivalent to planting 1,950,523 trees, or reducing 2,352,456 miles in vehicle travel per year.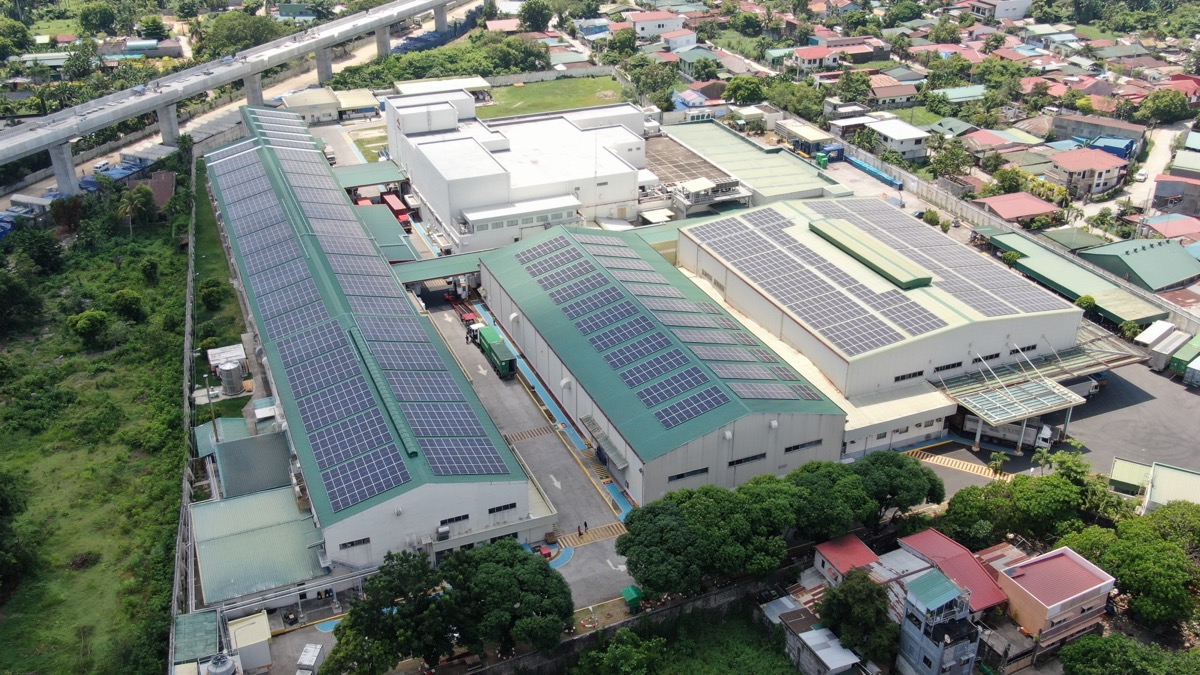 In terms of food loss and food waste, APC Group strives to minimize the waste of limited resources, implementing initiatives to reduce waste. "We are committed to the effective use of any waste that is produced, aiming to recover 99% or more of any waste arising from our business activities." says Carlos.
Related to food waste from the factory, instead of disposing, these are converted into useful products for animal feeds and create new value to sustain the food system for the animals.
The water recycling facility in APC Factory has likewise reduced water consumption by 79 percent.
APC Group likewise launched its educational campaign to help consumers incorporate sustainable practices in their daily lives. Dubbed as #SustainAbilidad, the campaign uses its Cookmunity by Ajinomoto Philippines social media pages to feature the adventures of Super Suzy and her kid. The mom and child characters represent Filipinos who champion sustainability by teaching and inspiring others to bring out their "SustainAbilidad," contributing to environmental stewardship in their own little ways through 3Rs (Reduce, Reuse and Recycle).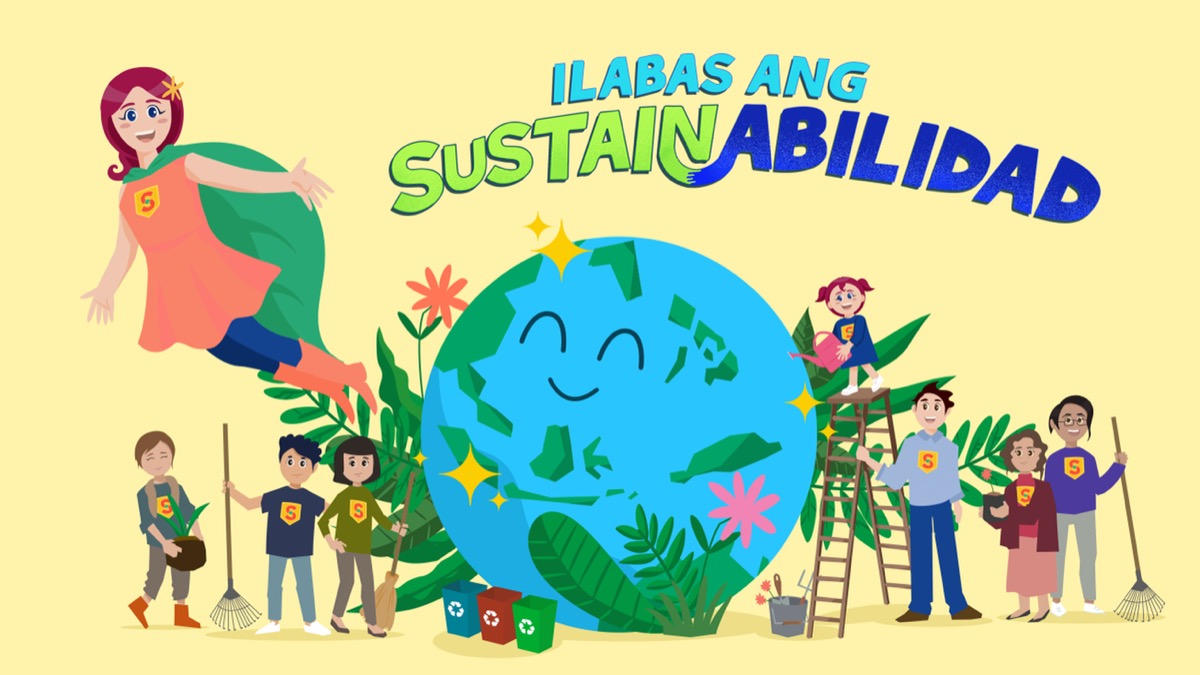 "Through these small steps, Ajinomoto as a company together with homemakers and consumers, can make a big difference. These are choices that will make future generations of Filipinos proud," APC Group President Koichi Ozaki says. "Ultimately, what we want is for Pinoys to both eat well and live well."