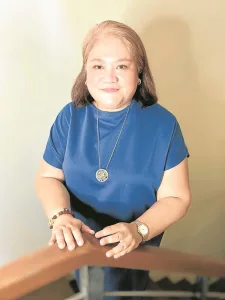 In these most uncertain times, how can companies grappling with an omnipresent pandemic and rapidly shifting market preferences survive and eve thrive beyond this global health crisis?
Admittedly, there's no single set of solutions that can address this as everything remains fluid and continues to change in so many unpredictable ways. However, there are certain strategies that can help companies better deal with the unrelenting blows dealt by a virus that continues to evolve as well.
For Vicky Abad, country manager of Ipsos in the Philippines, brands will have to continue being a force for good, reach out to and better maximize interactions with their customers, start partnering even with their perceived competitors, look at building new skill sets, and more importantly, be smarter on how to use information.
A force for good
"When you look at brands, there are dimensions—who you are, what you stand for and what you do on a daily [basis]. All the brands are essentially 'something' to consumers," Abad said in an interview with Inquirer. "On the 'what you do' part, you have to grow, understand or observe what consumers are doing so you can behave in a matter that is sensitive to who they are."
More specifically, brands need to be a force for good, with such actions being "tangible to consumers and [brands] can actually do something that affects the lives of people."
Abad cited San Miguel which, apart from its existing projects that were being implemented prior to the pandemic, has rolled out initiatives aimed at assisting its employees amid the COVID-19 pandemic.
"So you combine all of that together and you see San Miguel as a brand that has fought with the consumers through the pandemic and it has certainly caused some people to buy their bottle—which is probably something they've never considered in the past—simply because of what San Miguel stands for. [This is an example] of how brands permeate through the lives of consumers. That's why branding is something that has stayed with us all this time because it really means a lot to stand for something," she explained.
Reaching out to customers
Not all companies, however, have the scale and capacity of San Miguel. But they can also serve their consumers in other ways—by bringing their products closer to them. Abad cited Chooks To Go as an example.
"They were, for me, one of the first few brands I saw that went to the consumers at the village level to make their chicken available. This is a very good example of a brand that does not have the scale of San Miguel but was just thinking of the fact that if they can't come to me, I'll go to them," she said. More notably, this move has also encouraged some to go into business—such as being the distributor or seller of Chooks to Go in their own villages.
"Brands that survive actually reach out beyond their stores to be able to go to consumers," she added.
Starting partnerships
Abad also noted that more brands today have collaborated even with their perceived competitors as this was the only way to better serve and maximize their interaction with customers.
For instance, some formed partnerships to make their respective competing products available in one place. Other companies created shared kitchens which made available three different brands of chicken. While some of these brands originally belong to one group, they operated almost like competitors before the pandemic.
"Partnership is a new skill that every brand needs to have so if before, you were a brand operating in silo, I think that has to change for you to survive the postpandemic era. If you're a brand that has like five skills that you do well, maybe that needs to be 10 skills now because in a time of crisis, skill sets are shifting to what is more efficient," she added.
Learning organization
At the heart of it all, it is about being a learning organization according to Abad.
She explained that historically, brands know their customers so well that they continue to adapt their products and services because of what they know about their market. But the pandemic hit and suddenly, there's a new set of behaviors. Today, some brands are still observing and trying to understand what they're seeing, while others are already reframing to have a truer and better understanding of their markets.
"Your ability to project into the future is definitely going to be a function of your past knowledge and of your reframed understanding of the consumers and then for those who have access to models that can predict future behavior, then you're including that as well. So at the core of it, it's nothing new," Abad said.
"I remember an article of Ipsos that said there is nothing new under the sun—that everything we've seen today, we've seen in the past or we have some idea about it already but they have accelerated, they have evolved, and they are being relevant to different sets of people, brands and markets. So I think, the minute we say there's nothing new, that's us being smarter about how we use the information we have on hand," she explained.
One of the best examples would be e-commerce, which has been there for a while but the pandemic and the ensuing lockdowns hastened its adoption by businesses and consumers.
Ipsos in the Philippines
Providing a true understanding of society, markets and people is something that Ipsos, one of the largest market research companies in the world, specializes in.
Founded in France in 1975, Ipsos believes that its clients across the 90 markets where it is present need more than just a data supplier. They need a partner who can produce accurate and relevant information and turn it into actionable truth—and it does so with the principles of security, simplicity, speed and substance.
"We have innovation work that helps companies test new concepts, products and product ideasin the market. We have brand tracking to monitor how brands are faring and alongside that, we do advertising pre-testing, checking whether your ads are performing better or in alignment to your brand and your equity. We also do market strategy and understanding (as well as) public affairs work among others," Abad said.
"Ipsos, at the core, is a research company. It's a young market research player, it's very agile and very open to new ideas," Abad added. "We have a number of solutions because our goal is what we call a total understanding of society in general, the different markets, and the people who actually interact with our society and the markets."