Here's an idea: invest in yourself, upgrade your life. To invest means to devote yourself to growing a certain aspect of your life. Understandably, your mind can immediately snap to money, but there are plenty of things to invest in—not with your coin, but with your energy.
Take the time to sharpen your skills or to learn new ones. Invest in learning. The years you poured in schools brought you this far so why not take the initiative to keep your education moving?
There's no need to panic about tuition fees and ungodly amounts of homework. Nor should you worry about being too old or too young to be joining a classroom. During the Covid-19 pandemic, numerous institutions took the initiative to provide free Massive Open Online Courses (MOOCs) to anyone interested. Not only are these accessible to everyone, but the best part is these free online courses also reward certification upon completion.
The pandemic dealt heavy hits to human society. Now that the world is slowly getting back on its feet, there is fierce competition for employment. Taking free courses allow you to gain an edge and become more marketable to future employers. There's nothing to lose here except time, energy and maybe a bit of brainpower.
Take the first step at these sites with free courses and certification:
TESDA has always been dedicated to providing chances for Filipinos to improve their skills for business or employment. At TOP, TESDA provides free technical-vocational courses ranging from digital literacy, healthcare, maritime, entrepreneurship and more. Once you complete the free online course, you can receive certification. If you are ready to take a step further, you may go to any TESDA accredited assessment center or venue for assessment for National Certification.
Courses are continuously opened and offered to keep up with post-pandemic expectations. As overseas employment opportunities open up, TESDA recently opened five more foreign language courses for free under its National Skills Language Center, namely Arabic, Mandarin, Korean, Italian and French.
For 2022, UPOU is offering 22 free online courses + 3 free additional video production courses throughout the year. The free courses, however, are scheduled from March to December. Interested enrollees must check the schedule released by UPOU to know when their desired course will start. Certification is given within two weeks after completion, provided that all requirements are met and passed.
Coursera is one of the best sites out there that has compiled a large amount of online courses from universities all over the world. Not only that, but there are hundreds of free certification courses covering a wide range of topics. Taking courses here is a sure step towards improving on your knowledge and skills, and it isn't just the certified courses that are valuable. Coursera offers courses on self-improvement, hobby making and general knowledge. But if your goal is getting a shiny new certificate to put on your resume, then Coursera is the place to be.
Google Digital Garage is Google's initiative to teach driven individuals the tools to navigate the Web. Courses are not only from Google, but from different academic institutions renowned all over the world. Topics are largely focused on online entrepreneurship, consumer behavior and how to maximize Google tools for digital marketing. After completing a course, one only needs to answer a quick exam to get the certificate. There are also non-certified courses for self-improvement and confidence-boosting.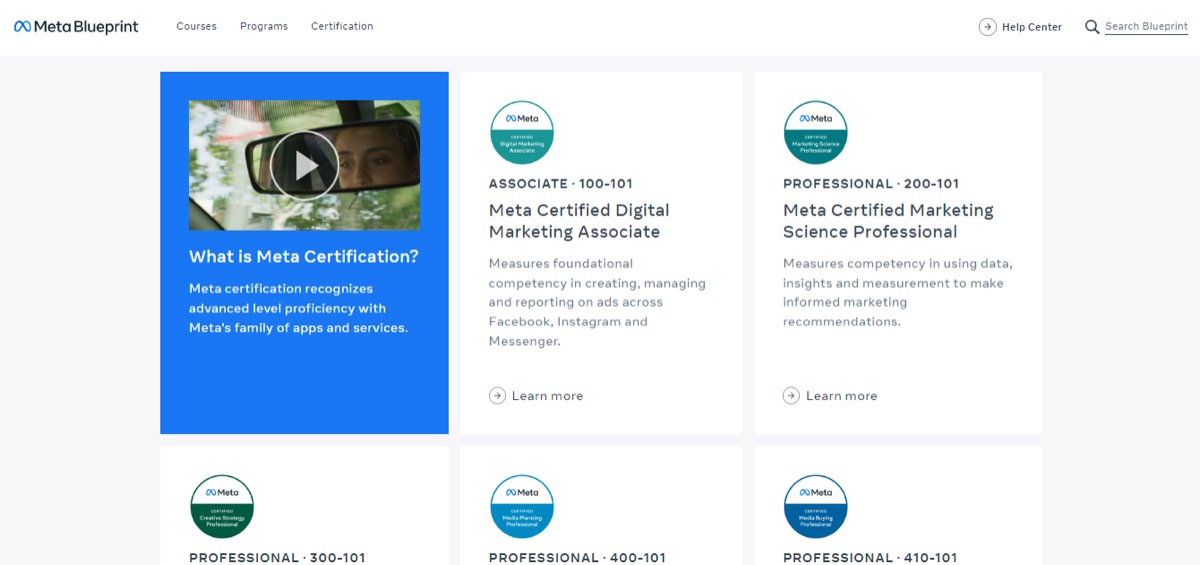 As a company with powerful platforms for advertisements, buying and selling, and brand promotions, Meta offers free online certification courses for individuals driven toward digital marketing. The lessons offered in the courses aren't just limited to Facebook, but also teaches how to maximize a brand's social media presence on Instagram, Messenger and WhatsApp. Don't miss the opportunity to be a Meta Certified Professional and expand your employment and business opportunities.
Going through courses and gaining certification are a great way for improvement, and are sure-fire ways to appeal to a wider scope of employment opportunities. But, these certification courses aren't the only ones with value. There are thousands of sources online that can prove to also be beneficial to your self-improvement, and the best part is: these are free, too.
Udemy is a lot like Coursera, except that it doesn't really have courses with certification. However, Udemy boasts of more than ten thousand free online courses that cover a very wide set of topics, such as Microsoft tools, cryptocurrency learning and practical skills in photography and coding. The free courses are rated afterwards by finished learners which secures enrollees whether or not the course is worth the time and energy.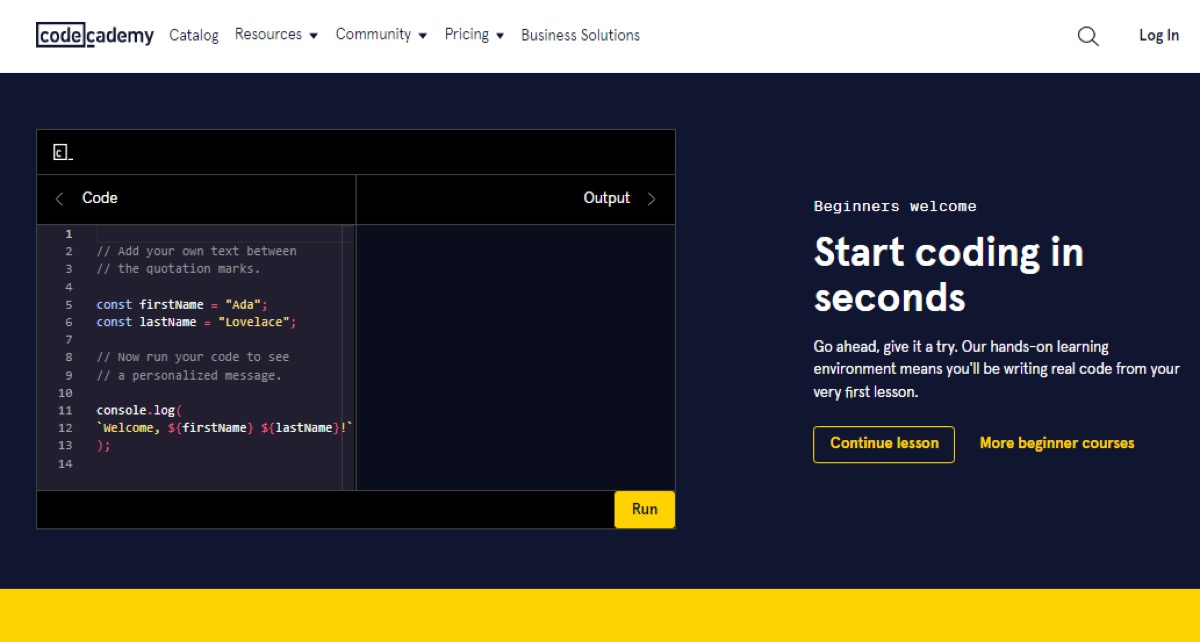 Codecademy is the site to be for anyone and everyone wanting to learn how to code. This online academy is beginner friendly as it has a quick test to gauge how much you know and place you at the best starting point. With the free courses on this site, one can learn plenty about coding and make it a marketable skill, however there is no certification for completing the courses unless one pays for Codecademy Pro.
Although webinars aren't really courses,  these events allow professionals in different fields to offer their expertise to a large audience. Discourse on current events or emerging trends help people use the knowledge to their advantage and take the best steps toward their goals. What's great about webinars is that there are those that provide certificates to participants and attendees which have value when put on a resume. Inquirer Project Rebound hosts free webinars monthly with different focuses and guests each time. Also, attending Project Rebound's webinars also grants a certificate and a free 30-day access to Inquirer Plus. These free 2-hour monthly webinars are a way to keep people within relevant trends and topics which would surely affect their personal and professional lives.
Building on the wealth of knowledge allows you to open yourself to more opportunities, such as a better edge in job competition or the know-how to carve out your own path. With all these courses and sources for free, all it takes is for you to devote time and energy to its completion and you'll find yourself at a better place from where you've started.
Invest in yourself, upgrade your life.