School season has just started, and everyone is pushing for a face-to-face setup but regardless of the current class structure, cloud-based technologies have become increasingly more important in education with the ongoing pandemic creating an alternative demand for a virtual classroom. Now, with the help of the cloud, students across the globe can continue with lessons remotely. With instant access to content, there's no limit to where or when learning can take place. Cloud has provided a platform for attending virtual classes, accessing learning materials and assignments, and real-time project collaboration, while improving student-teacher interaction. Teachers can grade assignments on the spot and give students faster feedback. Plus, they can also monitor students' progress live and keep parents and guardians better informed of their child's performance.
While the advantages of cloud computing in education are not new, COVID-19 accelerated the need for learning institutions to adopt the technology and transition to hybrid learning. As more schools move to the cloud post-COVID, they will need a cloud solutions provider to enable a smooth transition.  
Here's how ASUS can help schools reap the benefits of cloud computing:
Cloud solutions from ASUS Education


We understand that the right device with the right computing power shapes the user experience for educators and students. That's why we have designed our Windows laptops and Chromebooks to be suitable for cloud-based learning. Our laptops are cloud-compatible for the classroom, as well. They're designed to work seamlessly with third party apps and cloud services such as Google Workspace for Education and Microsoft Teams. This gives students and teachers easy access to resources to enrich students' learning through a wide selection of apps, activities, lesson plans, games – even virtual field trips.
ASUS Education Chromebooks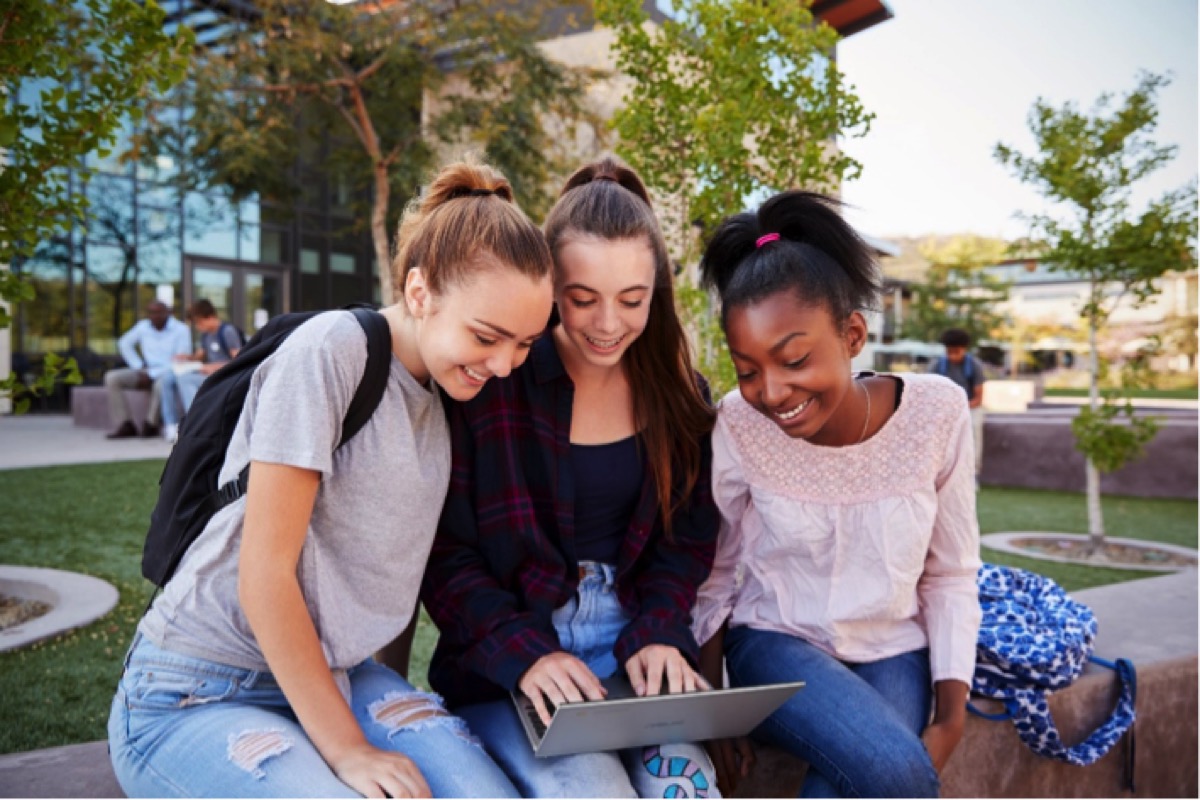 More than anything, ASUS Chromebooks, including the ASUS Chromebook CX1100, are exclusively designed for learners. Every Chromebook is built with student-centric features and equipped with everything needed to deliver an enjoyable learning experience at all levels. ASUS Chromebooks are also constructed with a protective chassis to withstand the hard knocks and rigors of everyday use. ASUS Chromebooks are also easy to maintain, as they're built with modular parts that can be easily replaced onsite.
Education based ASUS Windows laptop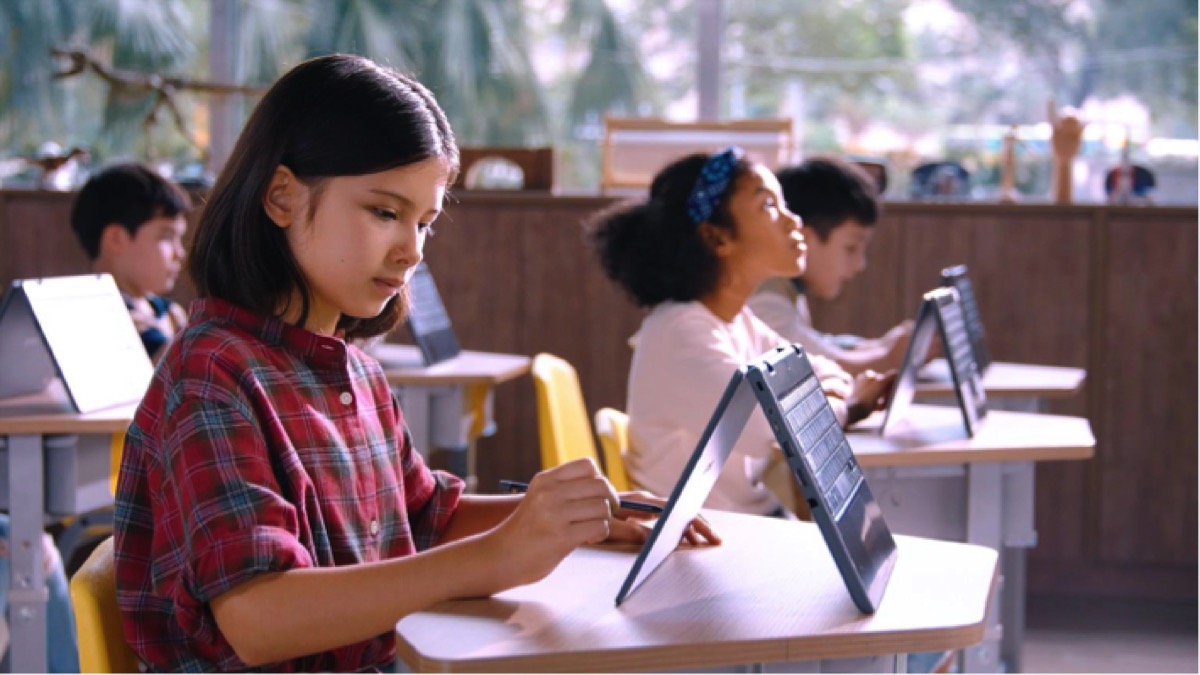 The ASUS BR1100, the best "K-12 education laptop", is affordable and easy to manage, ideal for schools that are on a minimal budget. With technology that transforms classroom time, they allow educators to focus on delivering personalized learning experiences that help enable better learning outcomes. The ASUS BR1100 comes in two variants: the ASUS BR1100C as the traditional clamshell and the ASUS BR1100F as the premium flip version with a pen and touch display. Both features military-standard durability that is meant to last bumps, shocks, and on-the-move usage.
Creating a virtual classroom is an important step in a hybrid learning setup that is why ASUS BR1100 features innovative ASUS AI noise-canceling technology that employs machine learning to isolate unwanted noise from human speech.
Supporting 1:1 learning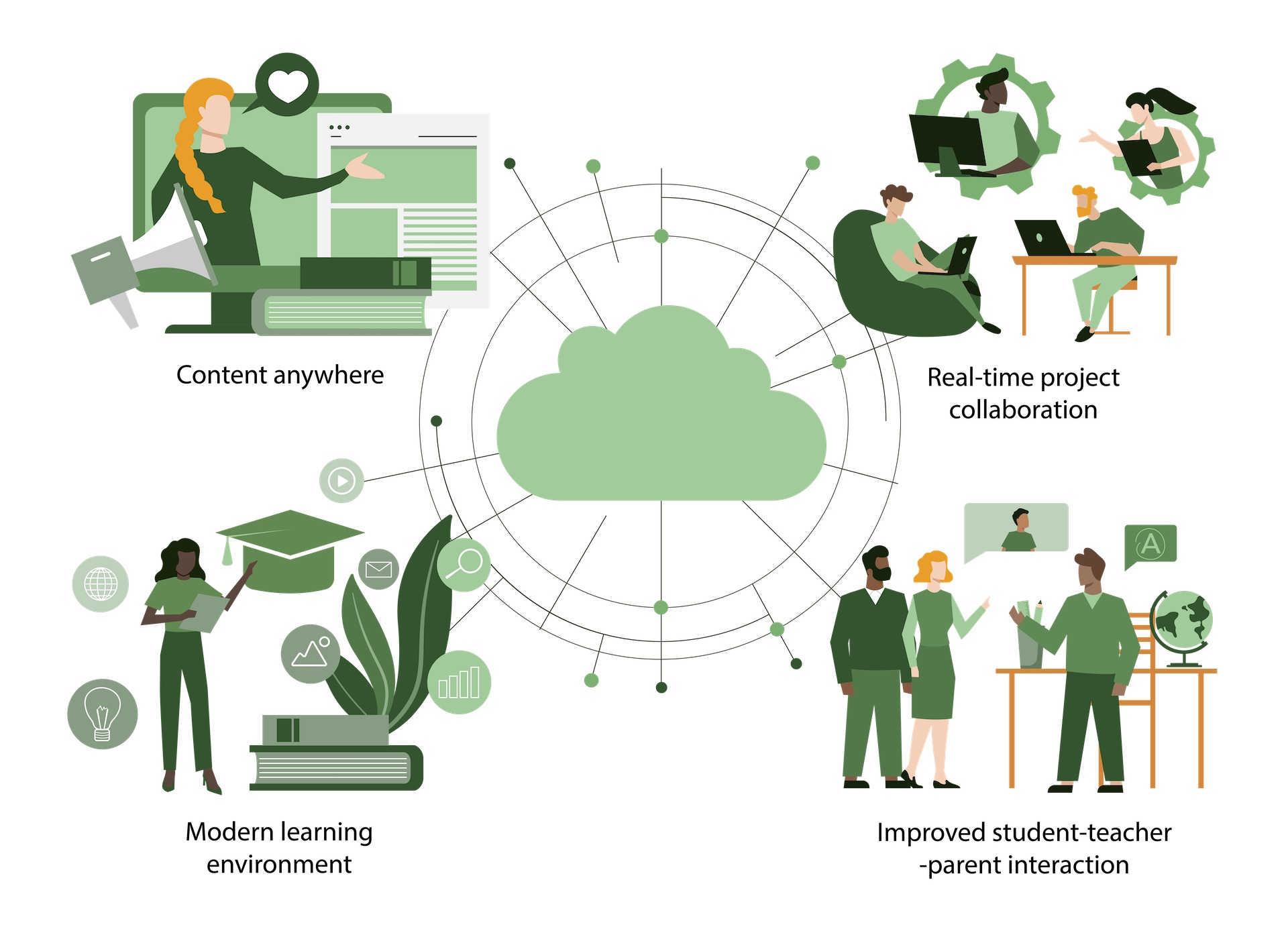 The affordability of ASUS Education notebooks makes it possible for schools to move towards a one-student-per-device approach. Not only does this enable schools to personalize learning for each student, but it also creates a sense of equality in the classroom.
Regardless of their background, students can have equal access to the technology and learning resources they need for a quality education.
However, implementing a one-student-per-device model can be resource-intensive. As the 1:1 mobile learning initiative gains momentum, demand for devices will increase, along with resources for running 1:1 operation smoothly. 
Here's where ASUS can help.  
ASUS cloud-based devices are ready to use straight out of the box with Zero-touch enrollment for Chromebook and Autopilot for Windows laptop. When you're deploying devices for every student in the school, a simple and fuss-free device set-up can make a world of difference.
What's more, our devices can be managed and controlled remotely to ensure device use is aligned with the school's IT policies. For instance, IT administrators can monitor students' computer use when they're at home, to ensure they're not accessing illicit content. Sophisticated cloud-based management tools are also available to help schools monitor clouds and servers to ensure security and data privacy.
And for schools upgrading their technological facilities, ASUS has their ongoing ASUS Edukasyon School Partner Program where its main goal is to help schools and learning institutions with development funding. For academic schools and learning institutions who are interested in becoming an ASUS Edukasyon school partner, visit https://asus.edukasyon.ph/school-partner/ to learn more about this campaign.