Imagine a green oasis rising from the sandy environment of Porac, Pampanga. Robinsons Land sets its sights on developing this 216-hectare property into a sustainable development called the Montclair Destination Estate.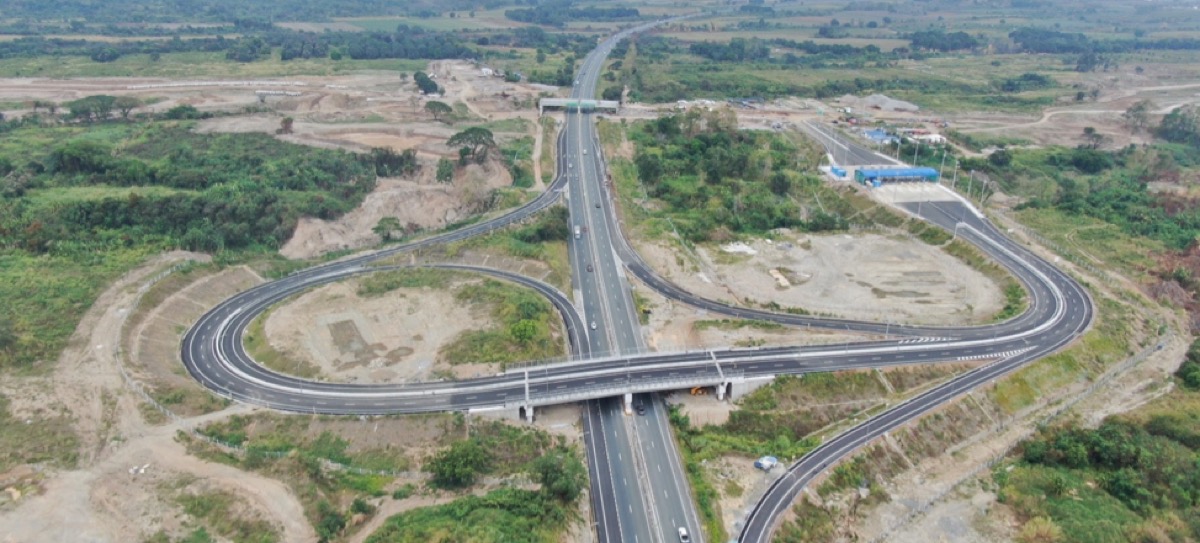 Montclair, a mere 5-minute car ride from the Clark Freeport Zone, is the Gokongwei-led Robinsons Land's biggest development yet in terms of geographical footprint. It is envisioned to be a dynamic mix of vibrant commercial areas, residential communities, office buildings, a logistics and industrial hub, hotels and entertainment establishments, and green open spaces to inspire and nurture communities. This master-planned destination estate is set to become a lush eco-system of an oasis garden in  Pampanga.
Montclair is Porac Rediscovered
The decades-long grayscale overtone will be replaced with a series of 'green and blue corridors' running throughout the development, linking the key green and open spaces, such as central parks and residential clubhouses creating a series of linear parks and tree-lined avenues for residents and visitors to enjoy. An abundant regrowth will surround neighborhoods, from the residential areas to the commercial and leisure hubs and business districts. The commercial area will have a central water feature surrounded by a dynamic mix of retail and recreational facilities.
The regeneration of Porac into a living space where families can comfortably live and thrive has always been the vision for Montclair.
"Environmental sustainability is at the core of Montclair's urban planning principles for land development. The integration of green infrastructure such as tree planting is considered early in the design and planning process. Our intent is to create a cooler, more bio-diverse, and ultimately more resilient urban community in Montclair."

—Mybelle V. Aragon-GoBio, Senior Vice-President and General Manager of Robinsons Land Integrated Developments.
Tree planting with appropriate selection and placement can contribute to sustained urban tree canopies within the development. Robinsons Land will plant six species around Montclair: Banaba, Balayog (Palawan cherry), Fire tree, Narra, Palo Maria, and Talisay. Around 100 Robinsons Land employees participated in a tree-planting activity last July 30, 2022 as part of the company's sustainability program. Along with the tree-planting activity was the turnover of 1,200 trees donated to the municipality of Porac.  
A tree nursery will house the seedlings until the trees are ready to be planted around Montclair. As the destination estate is designed to be pedestrian- and bike-friendly, heavy canopy trees will be strategically planted where pedestrians converge.
Montclair as a Tree Sanctuary
Montclair is set up to become a modern sustainable sanctuary on this side of Central Luzon.
Cities, including microcities, are significantly hotter than the rural areas that surround them. With trees around, the temperature difference between cities with heavy tree canopied areas and those with no trees can reach up to 12.78 to 13.78 Celsius. 
Apart from improving air quality, biodiversity and addressing potential flooding issues due to  climate change are its health and wellness benefits to the community. "Cities designed around trees have a major impact on the community's mental health and well-being, and that affects how that community will thrive," adds Ms. GoBio.  
The US Department of Agriculture has proposed that one large tree can provide a day's supply of oxygen for up to four people. Since trees capture carbon dioxide in the air and turn it into leaves, branches, and roots, trees play a pivotal role in fighting global warming. A million new trees will cut carbon dioxide in the air by about one million tons and reduce air pollution by up to 10,000 tons.
Together with the Gokongwei Group's One Million Trees project and the sustainable efforts of Robinsons Land, life will flourish in Porac, Pampanga. Roads, ramps, bridges, and its very own Montclair Interchange connecting the estate to SCTEX will soon be operational making it highly accessible. With these, Montclair is all set up to become a landmark progressive green destination estate in Central Luzon.