While many businesses remain in the grip of the Corona virus disease 2019 (Covid-19) pandemic and still caught in the here and now, Toyota Motor Philippines Corporation (TMP) is looking ahead and preparing for a post-Covid future that may be just a few months ahead.
TMP firmly displayed its optimism and confidence that things were going to be much better with the recent inauguration of the new P4.7 billion Batangas Vehicle Center (BVC) in Batangas City. The center is part of TMP's efforts to strengthen and streamline its logistics capability and capacity to be more responsive and competitive in a newly revitalized economy and to meet the expected robust demands for vehicles as people start to be highly mobile again.
Toyota's confidence that the country is moving past Covid is borne out by market figures.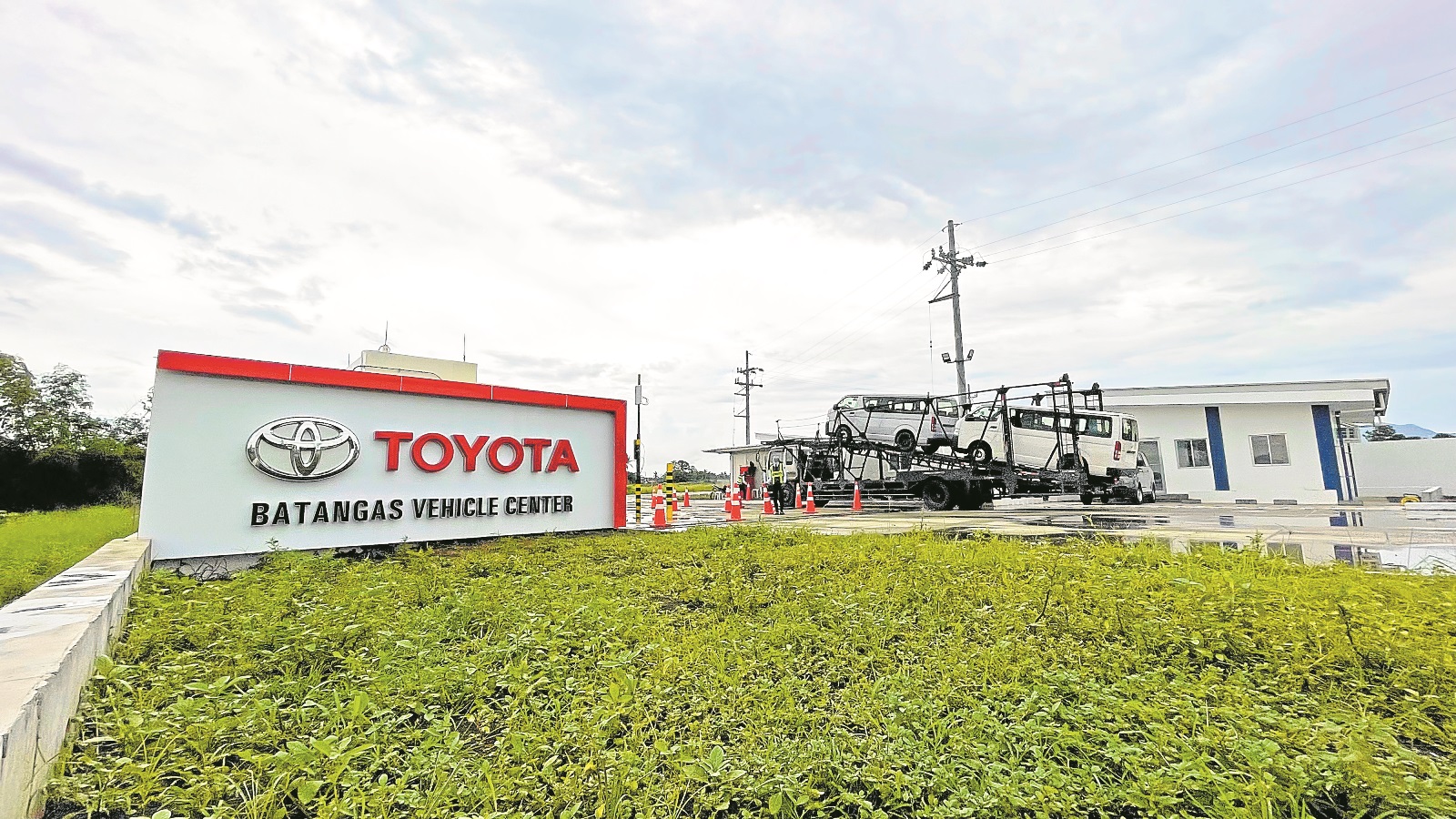 Alfred V. Ty, TMP chair, reported in his speech during the virtual inauguration of the facility, "In the first half of 2021, the automotive market recovered to 72 percent of pre-Covid levels and continues to show an encouraging upward trend. TMP maintains its market leadership with a share of over 40 percent, putting us squarely on the path to 20 consecutive years of the triple crown – marking leadership in passenger car, commercial vehicle and total vehicle sales."
He added, "This Batangas Vehicle Center is our renewed commitment to better days ahead. It is our tribute to the joint efforts of the government, business sector and the Filipino people to win the war against COVID and build a better tomorrow, together."
The BVC, which started operations in July, complements, supplements and expands the logistics capacity and capability of the company's existing Santa Rosa, Laguna facility.
TMP president Atsuhiro Okamoto explained, "This facility gives a stock capacity boost of 4,500 units to top off our existing center in Santa Rosa, as well as makes annual capacity of over 160,000 units at maximum level feasible."
The BVC, he said, was "just one of TMP's many channels to address today's and future volume requirements of the local automotive market".
Located just some six kilometers from the sea port of Batangas City, BVC operates on day and night shifts and ensures the faster receiving of vehicles brought in from abroad by international vessels and also facilitates the dispersal of units to TMPs over 70 dealers across the country so they can get to buyers quickly and efficiently.
Okamoto said, "Our operations are now streamlined by the BVC with shortened handling time of units to better preserve the vehicle quality prior to inter-island distribution across our expansive Toyota dealer network. Ultimately, it supports the consistency in total customer experience being provided anywhere in the country. With the BVC in operation, we are more confident to deliver the promise of delightful mobility to our customers' doorstep."
Trade Secretary Ramon Lopez commended the car company "for streamlining its logistics operations, as it poses an opportunity to expand local manufacturing capacities. This is, indeed, a momentous expansion in the Philippine automotive industry, bearing in mind that logistics is a major driver, not only of cost, but of quality and delivery as well. The optimum logistics scheme will ensure shortened customer waiting time and preserve vehicle quality from production to delivery. Furthermore, it ultimately stands to benefit the customers by giving them consumer security through quality products and hopefully, even include lower product prices."
Being near the Batangas port, Lopez said he also expected new jobs would be created in the area. "As some of you may recall, the Comprehensive Automotive Resurgence Strategy Program (CARS) was specifically designed to address the logistics inefficiency inherent in local automotive manufacturing. We are pleased to note that TMP's Prime Project validates the wisdom of the direction that the government has taken under the CARS Program. Lastly, I remember TMP president Atsuhiro Okamoto saying 'the auto industry is a key driver of economic activity and an essential part of the drive to increase mobility'. We couldn't agree more … . Thus, we assure you that the government will remain on course in its policy to develop the local automotive manufacturing industry and bring it to the level of a regional player that is capable of exporting through the Batangas Vehicle Center."
Ty said, "The opening of the Batangas Vehicle Center reflects our confidence in the future. Beyond just expanding our capacity to receive and deliver the best quality Toyota vehicles, we are fully committing ourselves to manufacturing happiness and driving the Filipino people to a better tomorrow, with mobility for all."