Thousands of small businesses got a crucial boost amid a pandemic-induced economic slowdown through UnionBank of the Philippines Inc.'s (UnionBank) issuance of a social bond worth $150 million or P7.55 billion.
The bank financed the loans of 3,751 micro, small and medium enterprises (MSMEs) with the proceeds of the bond, UnionBank revealed in the "2021 Social Bond Allocation and Impact Report" that it disclosed to the local bourse on July 25, 2022.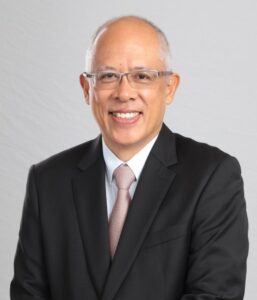 "[The social bond] could not have come at a better time, as this market segment has been hit particularly hard by the current crisis."

—Jose Emmanuel Hilado, UnionBank treasurer and global markets head
The bank's report covered July 23-Dec. 31, 2021, from the day the bonds issued available to the end of the year. The figures had been validated by SyCip Gorres Velayo & Co. in a limited assurance engagement. 
A year ago, UnionBank issued dollar-denominated bonds with a seven-year tenor, the International Finance Corp. (IFC) as the sole investor.
IFC, a member of the World Bank Group, is the largest global development institution focused on empowering the private sector in developing countries like the Philippines. Its programs help generate jobs in order to contribute to the eradication of extreme poverty and the promotion of social equity. 
The deal was IFC's first pandemic-response social bond investment in the Asia. It specifically targeted MSMEs. 
The Philippine Statistics Authority, in a 2020 report, found that an overwhelming 99.51 percent of business enterprises in the country belonged to the MSME bracket. MSMEs are institutions that employ less than 200 workers and whose assets are valued below P100 million. 
Though small individually, MSMEs have collectively contributed immensely to economic dynamism and employment, the Department of Trade and Industry estimating that they pitched in some 35.7 percent of the total value-added or gross domestic product and 63.2 percent of total employment in 2018. 
They are also credited for innovations now benefitting various industries, as well as the ability to catalyze communities through generating and spreading wealth.
"…[B]ut MSME loans only accounted for 6 percent of total bank loans in the country. This makes increasing access to MSME financing critical to fostering a resilient and inclusive [economy]," UnionBank said.
Support has been particularly needed over the COVID-19 pandemic, when MSMEs have been "disproportionately impacted." Lockdowns forced many to operate at decreased capacity or to totally shutter. Individuals who had previously wanted to start businesses of their own also retreated considering how MSMEs suffered over the past few years. 
A reliable lifeline would help small businesses get back on their feet and restore prepandemic confidence in enterprising. UnionBank responded to those aspects, said Hilado. "Our goal in issuing this bond is to support the recovery of MSMEs from the COVID-19 pandemic."
"We are confident that we can achieve this through the use of IFC's long-term funding and by leveraging our supply chain financial platform," he added. UnionBank boosted financing for the MSMEs primarily through a supply chain financing platform powered by digital technologies.
The numbers borne by the recent UnionBank report prove that MSMEs availed of the option they offered: "As of Dec. 31, 2021, the Social Bond Use of Proceeds Registry amounted to P7.793 billion, representing 103.225% allocation to the gross proceeds of the Social Bond."
All financing went to the Employment Generation Social Project Category, answering to Sustainable Development Goal 8: "Promote sustained, inclusive and sustainable economic growth, full and productive employment and decent work for all."
Refinancing of outstanding loans made up 90.75 percent of the allocation, while 9.25 percent went to financing new loans. 
The bonds conform with International Capital Markets Association social bond principles and the ASEAN Social Bond Standards, as confirmed by a second-party opinion provided by research and ratings company Sustainalytics.